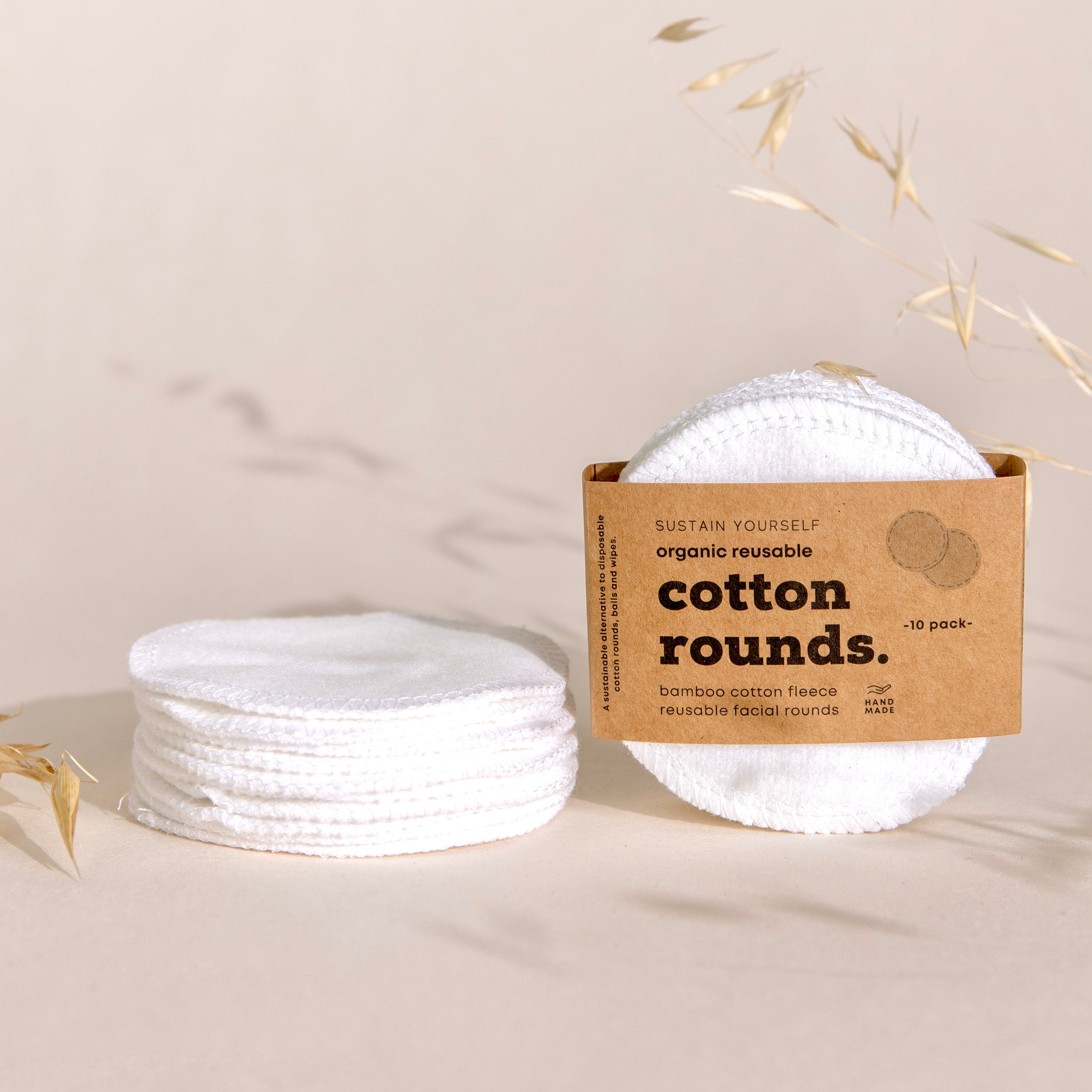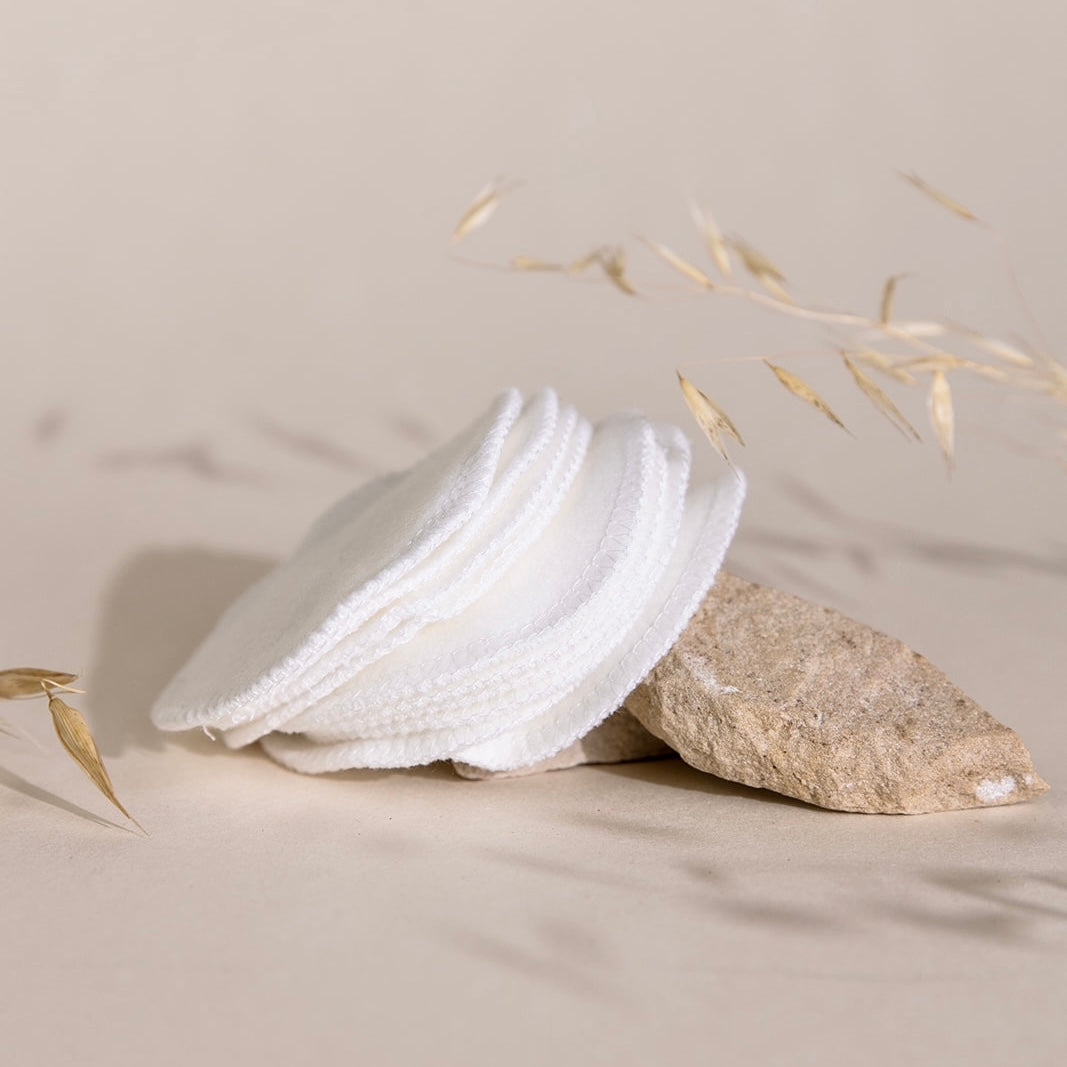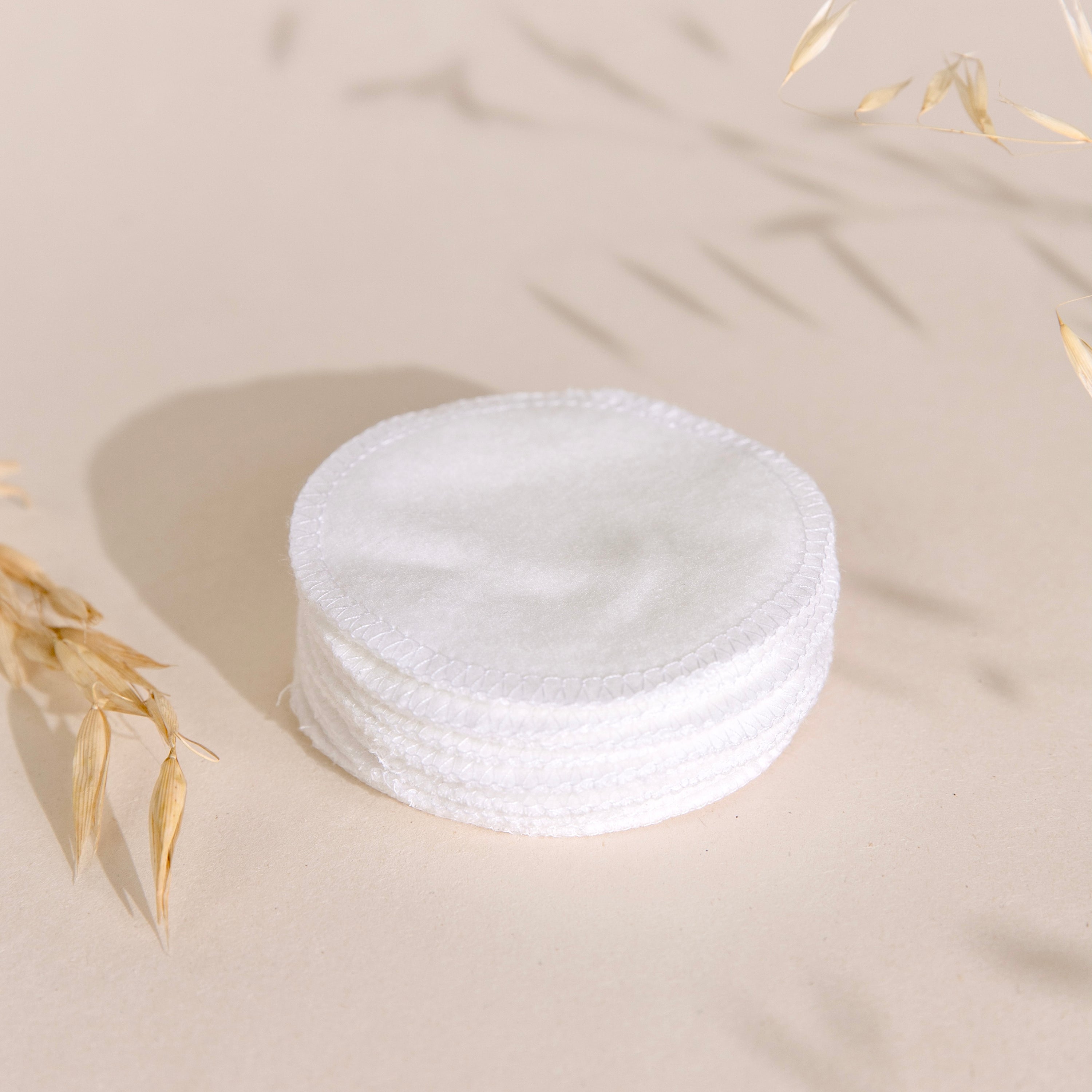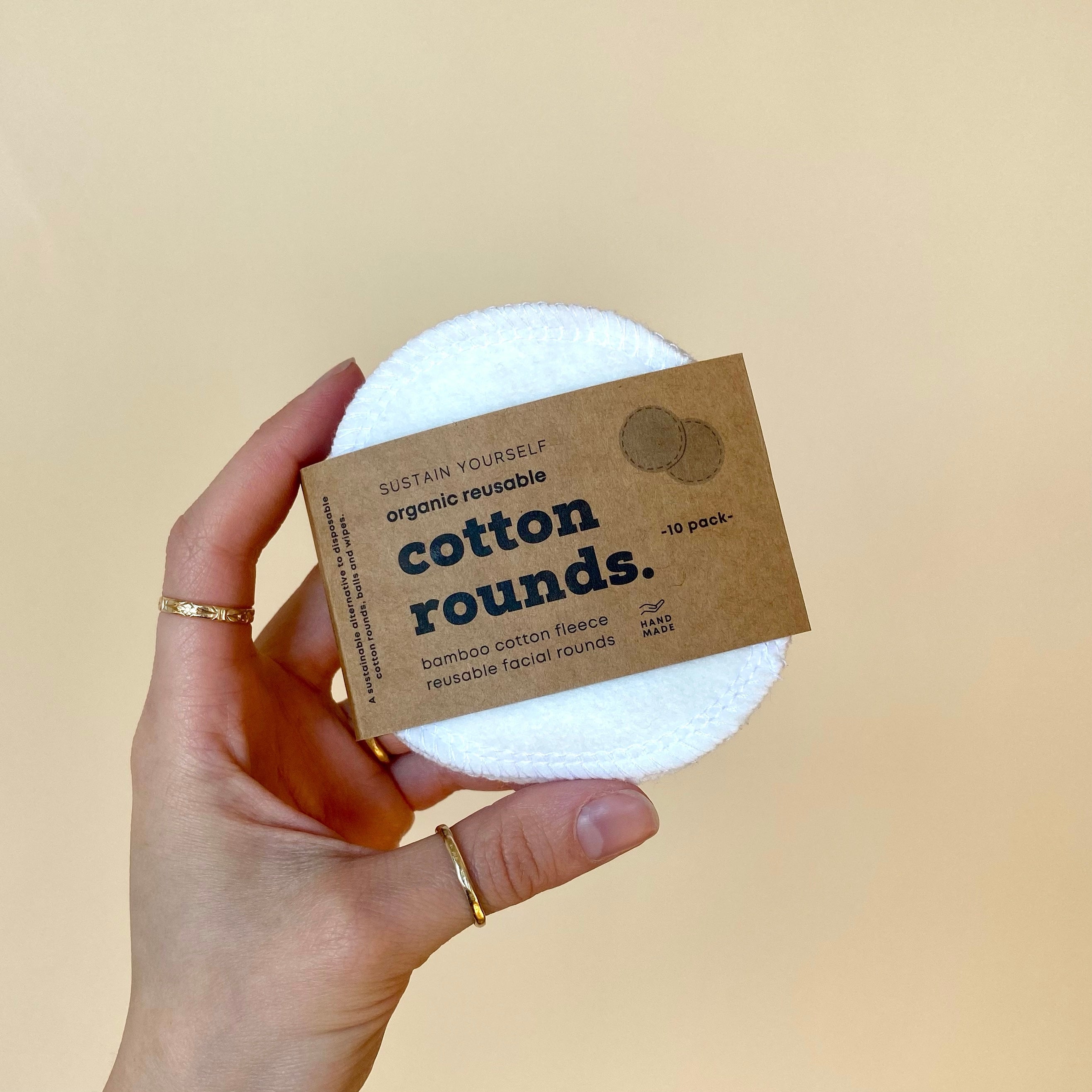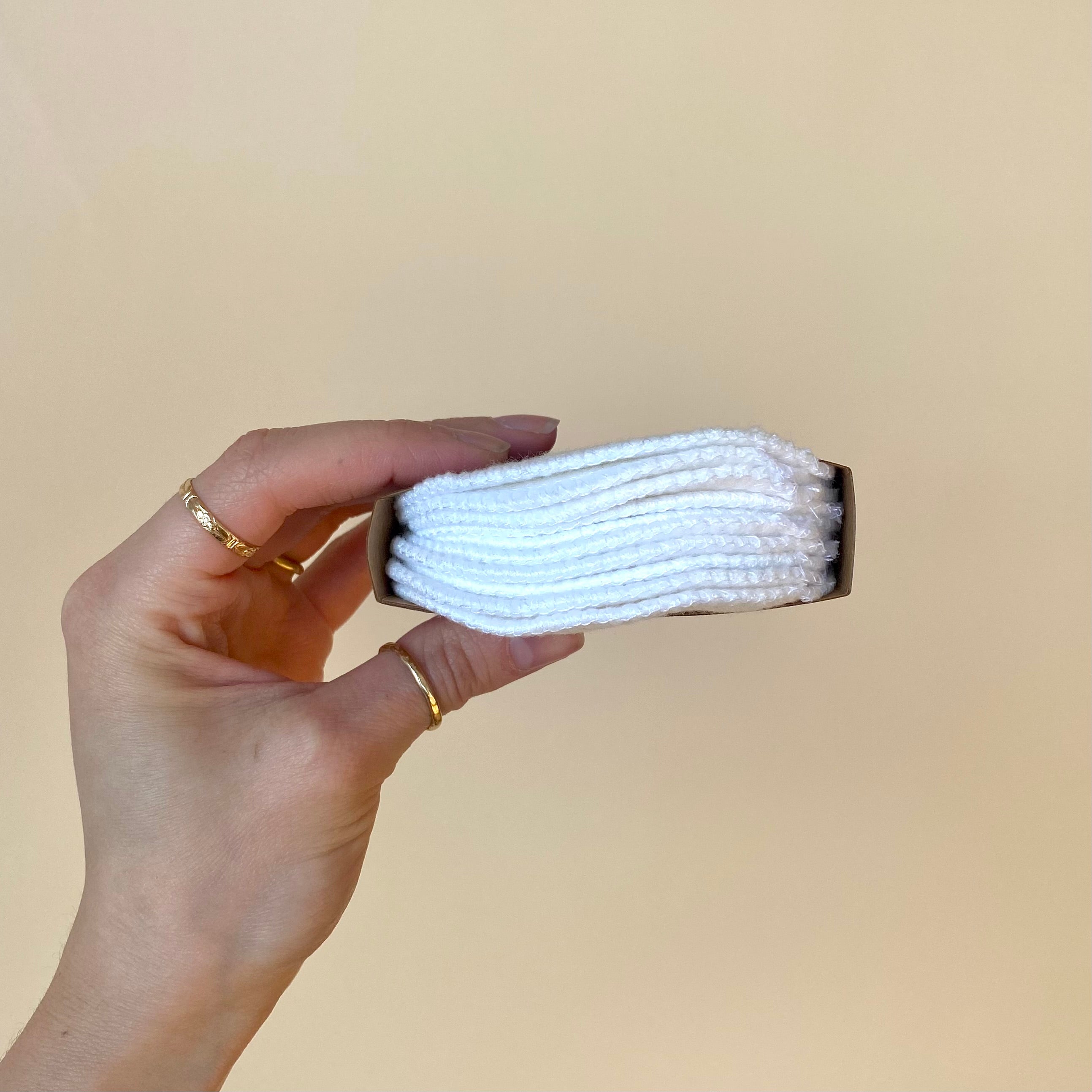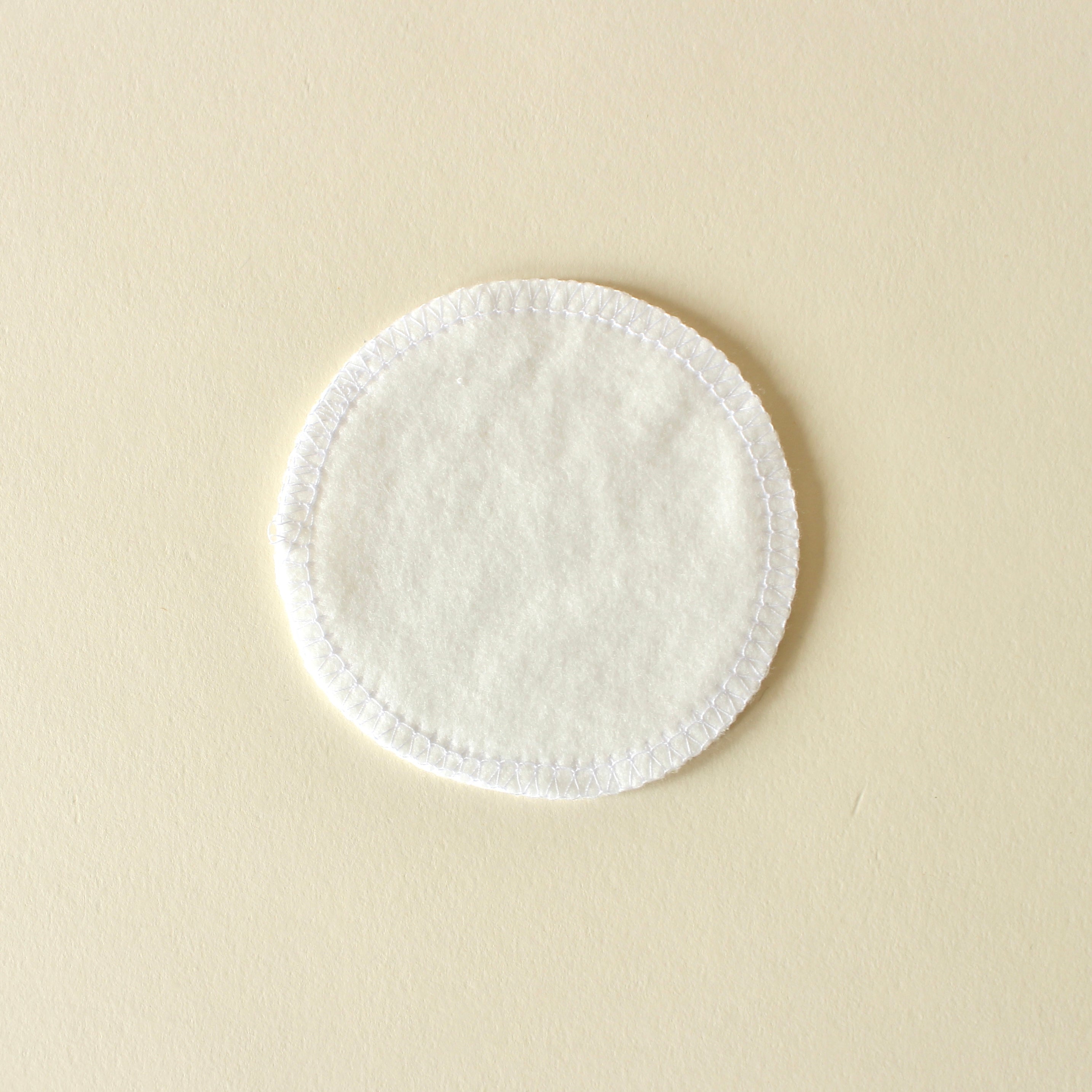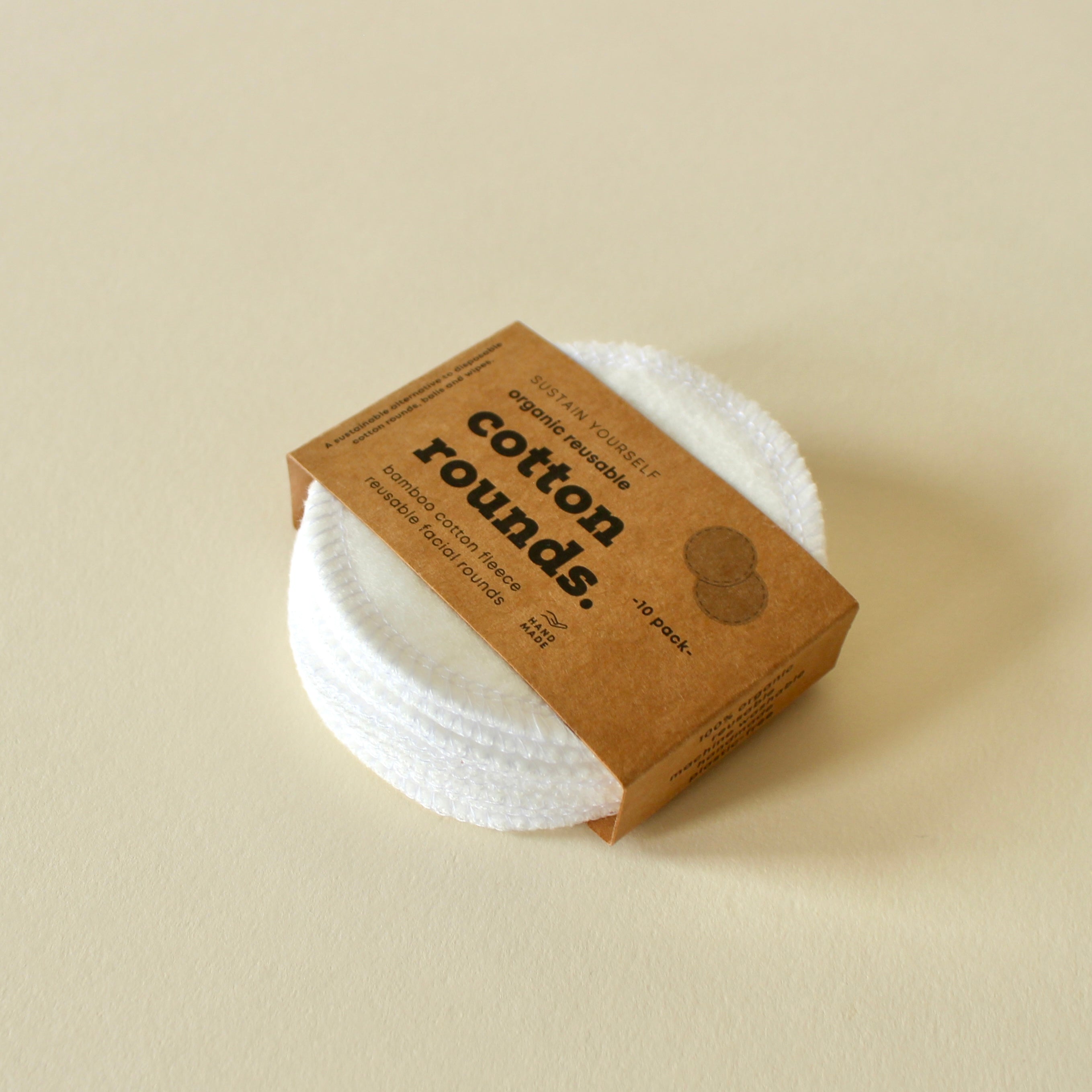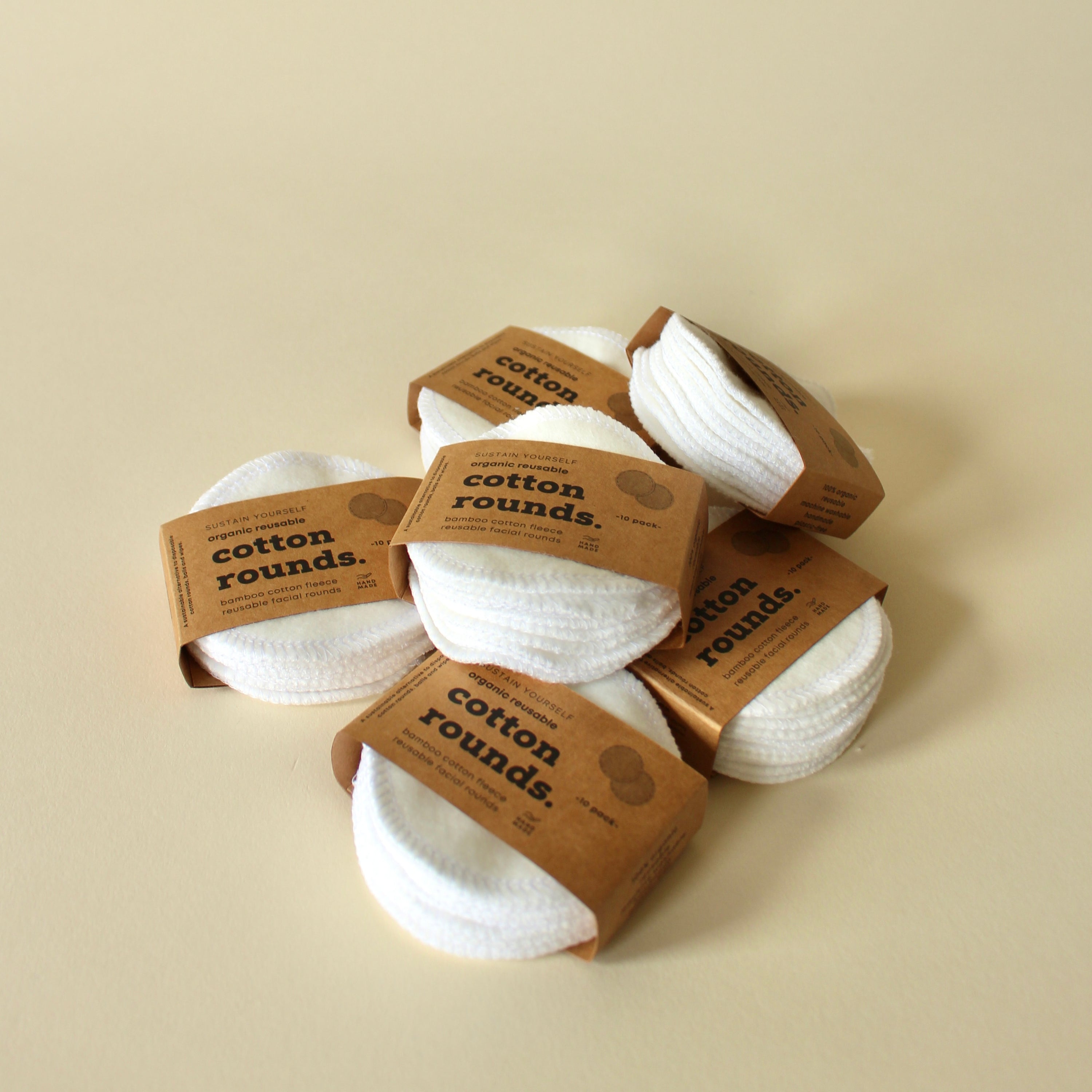 Reusable cotton rounds prevent millions of disposable cotton rounds, balls and wipes from going to landfill, polluting our earth and oceans. Choose reusable!
Our high quality, organic and reusable cotton rounds are a fantastic sustainable alternative to disposable cotton rounds, balls, and wipes. Use for removing makeup, applying toner, oil cleansing, and exfoliating with a facial scrub.
Throw into a delicates bag in the wash and use again and again! 2.75" in diameter and featuring 2 layers of organic bamboo cotton fleece blend, our rounds offer a super soft, plushy, silky feel, making them ideal for sensitive skin.
Our skin can absorb toxins from non-organic cotton. Always choose organic if you have sensitive skin. Wash before use.
This is an artisan made product and supports a family operated small business in Illinois.
Materials
Organic bamboo cotton fleece blend
Material benefits
Our rounds are made of an organic bamboo and cotton fleece blend, making them silky soft and perfect for sensitive skin. Since they are also organic, they won't transfer harmful chemicals onto your skin, like non-organic cotton rounds can.
How to use
Use for oil cleansing, toning, and makeup removal. Wash before use. Not recommended for nail polish removal, use an old rag instead.
How to store
 Store in a dry place away from dust and moisture 
Care
Dab gentle soap on each round (directly on stains) then throw into a delicates bag and machine wash cold. Do not wash with clothing. If you are washing many rounds at a time, separate them into different delicates bags so they wash more thoroughly.

PRO TIP: If your rounds have heavy stains from makeup removal, hand wash them with cold water and castile soap before throwing in the washing machine for an extra clean.

NOTE: Makeup stains are expected and are not an indicator of unclean or defective cotton rounds.
Shelf life
Our rounds should last many many years, with proper care
Packaging
Recyclable paper band
End of life 
Compost rounds once they can no longer be used or repurpose them for nail polish removal.
Luxurious
These feel wonderful on my skin! I love that I don't need to create waste to remove my makeup :)
Use these everyday - bought two packs!
I am happy that I've been able to stop using the single-use cotton rounds with these. I've bought two packs now!
No more disposable cotton pads for me!
I'm in love with these cotton pads! They are soo soft!. Finally I found the perfectly gentle ones for my under eye area. Highly recommended!
So so SO SOFT!!!
I love this product!! Not only is it reusable, but I'm certain that it's made my skin better. It's so gentle on my eyes when I'm removing eye make up, or when I'm applying toner to my face. Very important area to care for!! It pairs perfectly with the cleansing oil🙏🏼
Cotton rounds.
Love these! So soft and easy to clean.
AMAZINGLY SOFT
I bought these in order to stop buying disposable cotton rounds and was hesitant about these being rough or turning ugly after washing. I'm soooo glad I purchased them because they are the best!!! They are super soft and easy to wash!