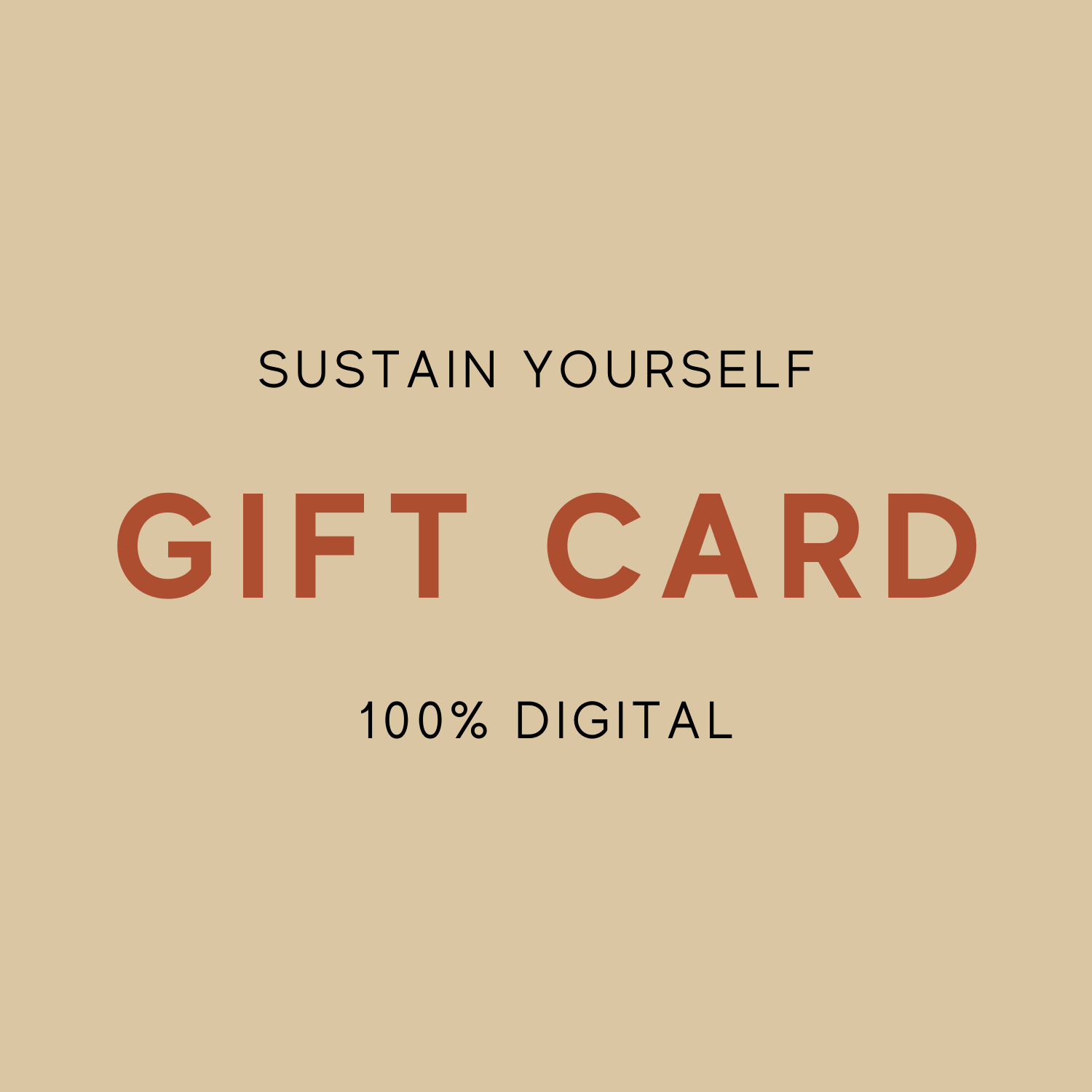 Not sure what to buy for a loved one? Buy them a Sustain Yourself e-gift card they can use later! Perfect for holidays and birthdays.
Purchasing this digital gift card creates a unique code that will be delivered by email with instructions on how to use, and can be sent to the recipient or to yourself. There are no additional processing fees involved.
Enter the code at checkout and the card value will be subtracted from the order total. The balance remaining on the gift card will appear as well if not used in full.
This gift card never expires.
Gift Card
The gift card was easy to purchase and allows my recipient to order what they need when they need it!
A very convenient way to allow loved ones to choose the products they need from the shop.
Convenient!
Digital gift-cards are one of the most convenient ways to give the gift of sustainability when you aren't entirely sure what someone would like! I got a few of these for my siblings as a "buy something sustainable" gift and they LOVED everything they got from SY. One of my sisters is now dedicated to the peppermint patchouli deo, and the other is literally obsessed with the lavender lotion bars. I'd say that's a success :)