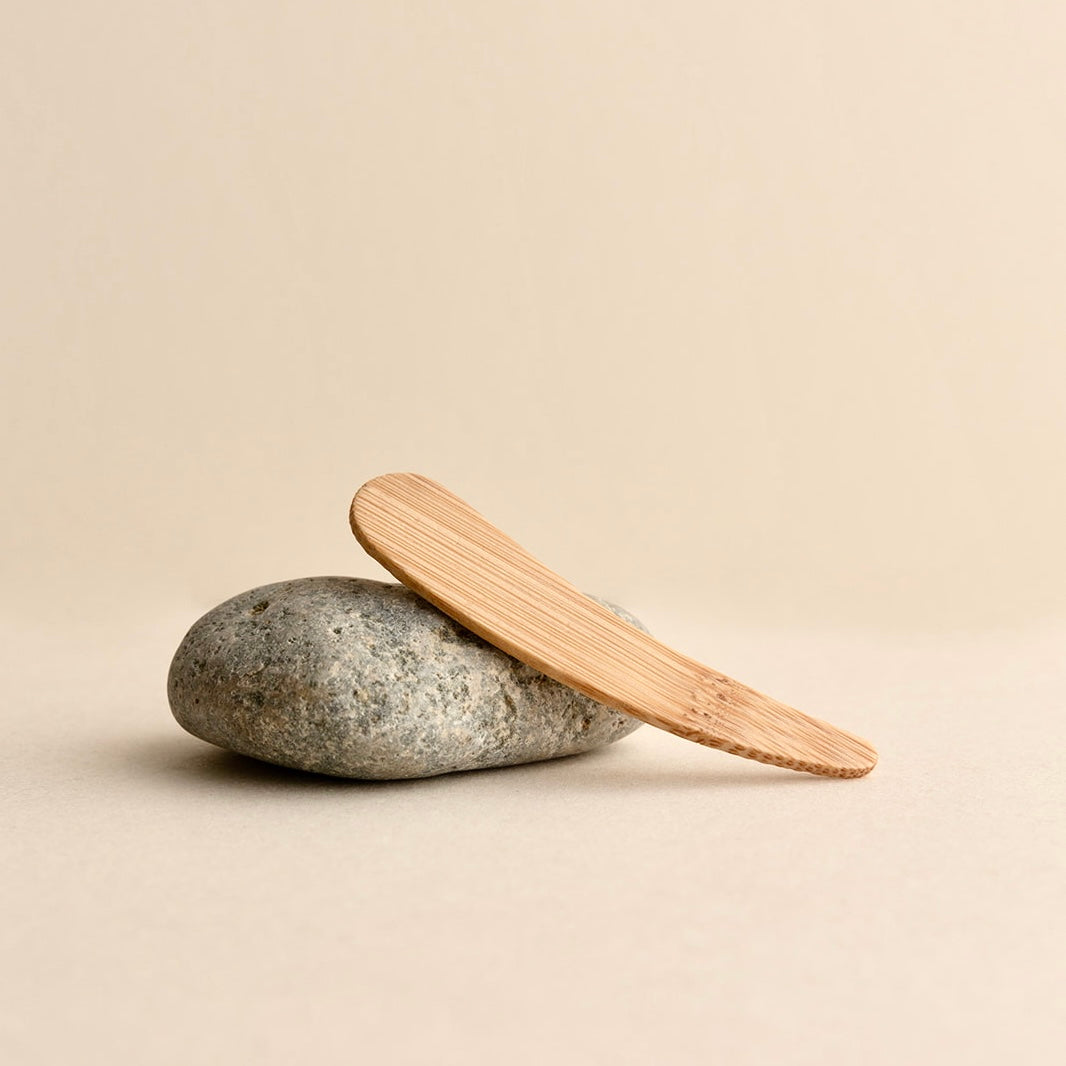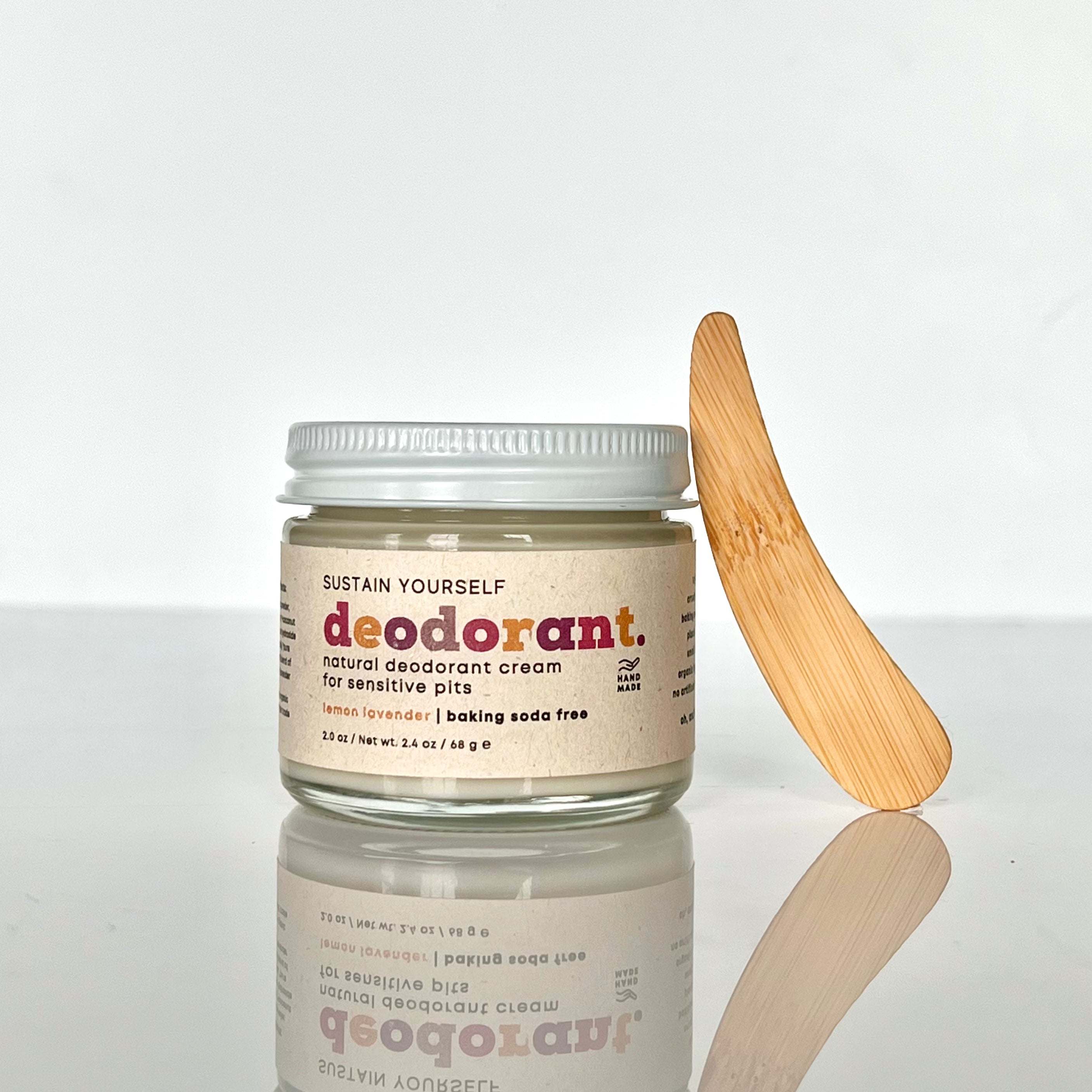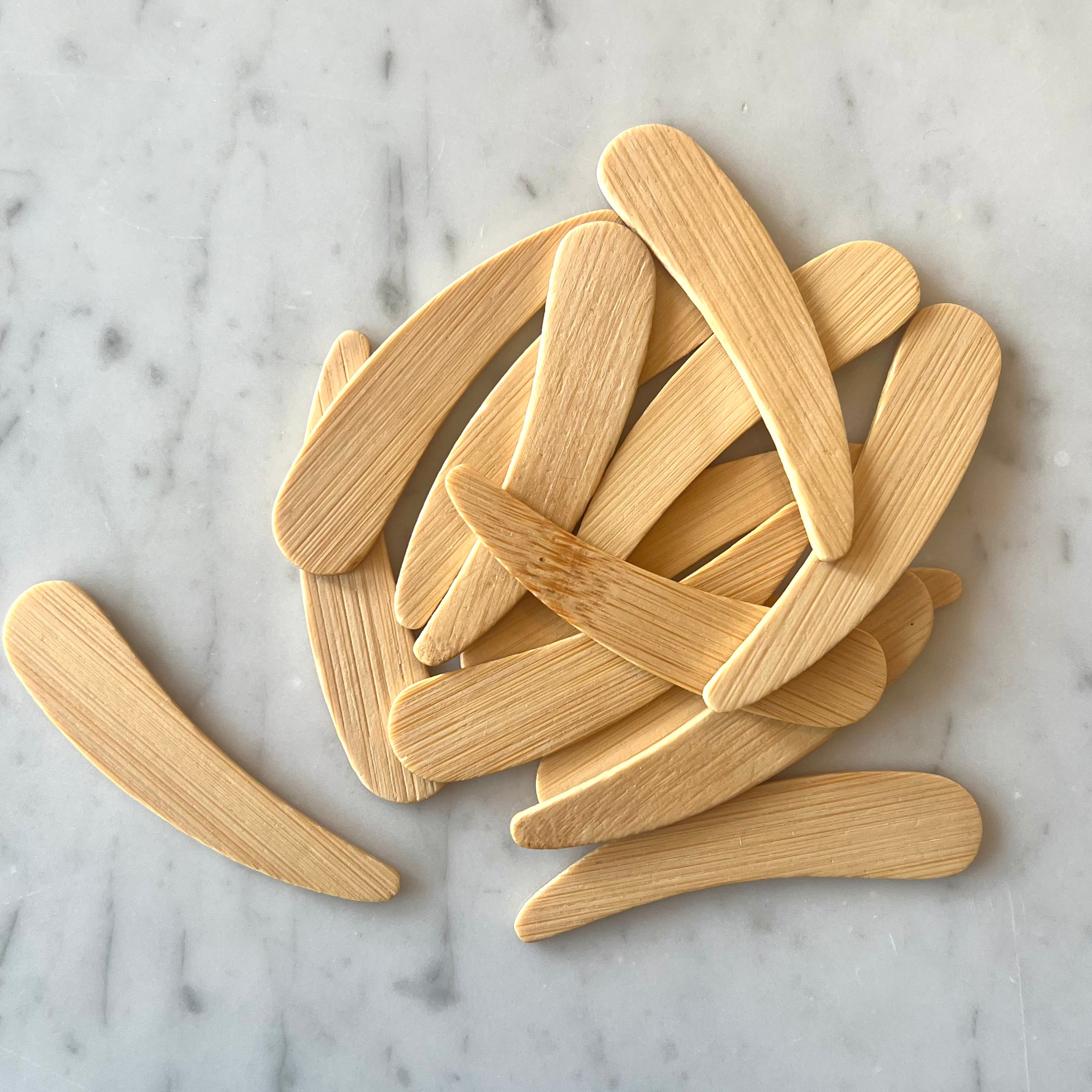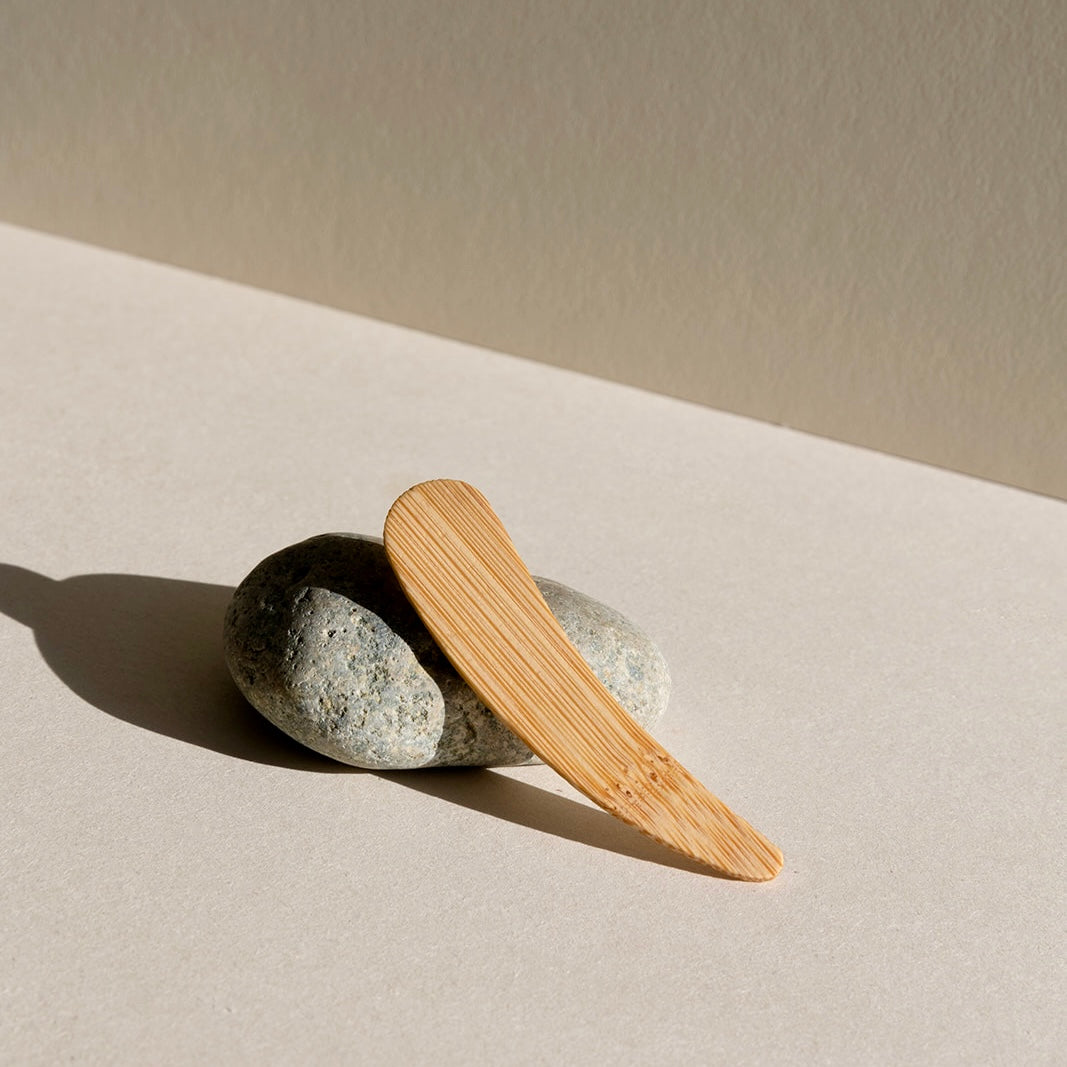 Use our raw bamboo spatula to scoop our Deodorant Cream, and/or help get the last bits of product out of your container. It is 2.75" long and about 2 mm thick.
They are smooth and won't cause splinters.
Care
Hand wash and towel dry. To protect the spatula from splitting, season with wood butter or oil (olive, avocado, coconut, etc.) every 2-3 months or when it feels dry. Do not place in dishwasher or microwave. Do not soak. 
How to store
Store in a dry place away from moisture. Clean after use with gentle soap and rub any oil on afterward to prevent splitting over time.
How to use
Use to scoop our Deodorant Cream, Body Butter and/or our Armpit Detox
Packaging
This spatula comes completely package free!
End of life
Naturally biodegradable
Very convenient!
I love these spatulas. Strong but mighty!
Easy to use!
So easy to use and clean. Make sure you dry it completely after each use/wash. I can get deo better with this spatula than the bamboo spoon. Although both are great products! Probably will use the spoon just for armpit detox! ❤️
Use this every day with the deodorant cream
Use this every day with the deodorant cream - practical and cute!
😊
I bought 4 of these and I love that I can use them to apply my armpit detox, deodorant or lotions.
Worth it
I like these much better than the spoons for scooping deo! I like that I can use the larger end for everyday use and the smaller end for getting in the edges of the jar when I'm running low.